Hi! Is anyone still out there?
I can't remember when the last time I blogged was (April 17th!!!  - I had to look it up). It's been over 4 months and an entire summer is almost gone by.
How did that happen?I have no idea.
But while I haven't been posting here I have been cooking up new recipes and sadly even photographing them, but just been caught up in work/life/lost my mojo, or something to that effect.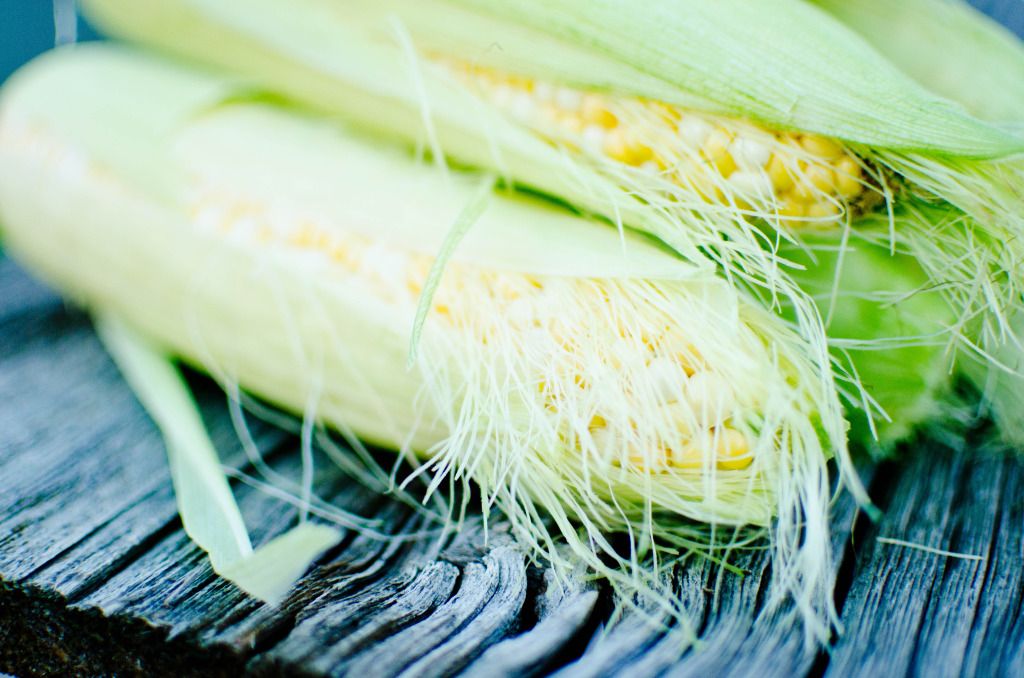 I am a little disappointed that I didn't get to blog some amazing summer recipes featuring fresh summer produce from our garden. But I'm back now and so excited to share this super simple recipe that features corn in it's most basic form and, to me, it's most delicious form.
Sure, corn can be doctored up in many ways but I love it the best grilled this way to showcase it's true corn-y flavour. Grilling corn this way transports me back to my childhood growing up in India where street vendors grill corn on charcoal grills and season it with a half lemon covered in a spice mix. Truly delicious!
Rather than leave the whole husk on, this method removes all but the innermost layer of the husk, as you see in the picture above and below. The kernels should be covered but visible through the innermost layer of the husk. Next, you need snip off the tassel or long silk at the tip of ear with scissors.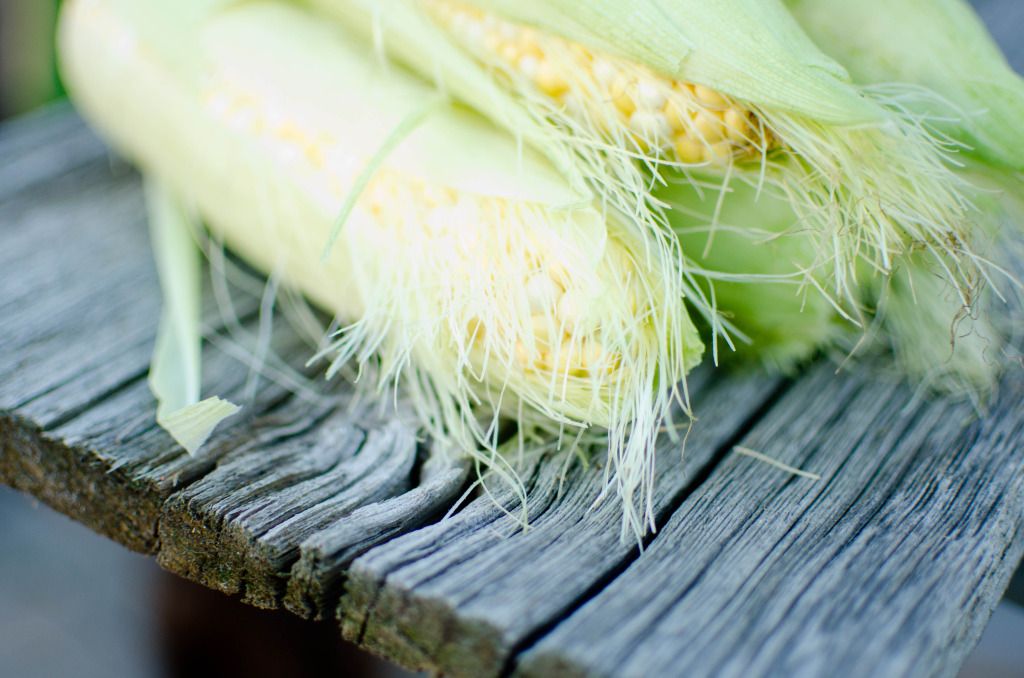 Once you make corn this way, you won't ever want to boil it again. (True story – we've had corn almost every week since we have been able to get our hands on it, but only boiled it once – before we discovered this method of cooking corn)
The grilling brings out a subtle smoky flavour in the corn and the bit of husks that you keep on the corn during the grilling process protect the corn from burning.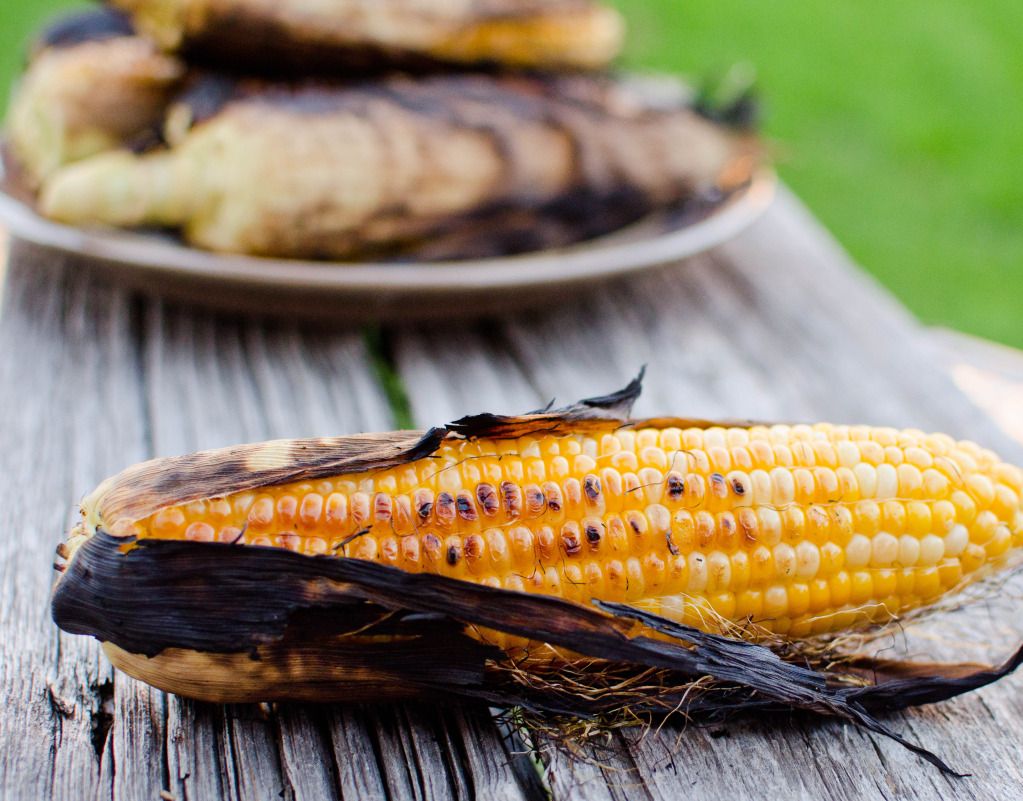 Ingredients
6-8 ears fresh corn, prepared according to the instructions below
salt and ground black pepper
butter (optional)
Instructions
Grill the corn over medium-hot fire, turning the corn every 1-1/2 to 2 minutes, until the dark outlines of the kernels begin to show through the husk and the husk is charred/peeling away to the top to expose some kernels (about 8-10 minutes).
Transfer the corn to a plate. Carefully remove and discard the remaining husk and silk. I use a paper towel or kitchen towel to help protect against any steam/the hot corn ears. Season with salt and pepper, to taste, and serve immediately.
Notes
The corn is super flavourful on it's own and truly doesn't need butter. A good dose of salt and pepper is all you'll need for this simple and quick side dish.
Adapted from: Cook's Illustrated – American Classics